Managing your Account
How can I delete my account?
To cancel your account and delete all data, visit "Account Settings" and click on the "Delete Account" link at the bottom of the page.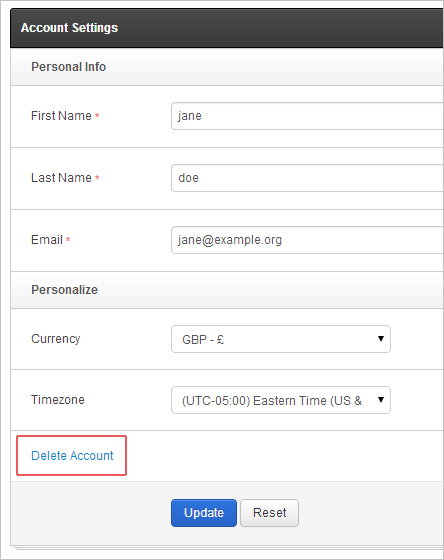 How do I change my email address?
Visit the "Account Settings" page and input a valid email address.
I forgot my username, please help!
Your username is your email address. If you need further assistance, please contact us
I'm locked out of my account, please help!
Visit https://secure.ikeepm.com/forgot_password to reset your password.
Still need help? Contact us at
[email protected]